Philosophies Sapporo City University's Basic Philosophies
Educational Goals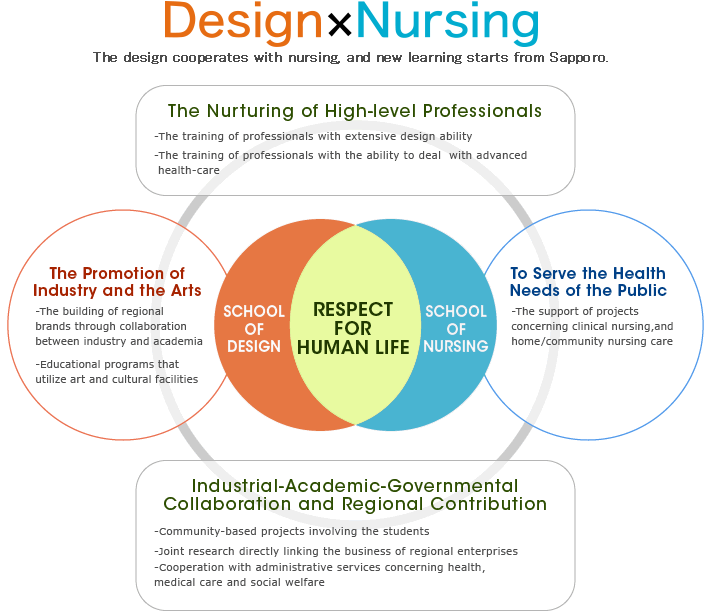 Educational Philosophies
Respect for Human Life
Both design and nursing are sciences targeted at human-beings.
Our philosophy is based on respect for human life.
Contributing to the Community
SCU aims to be a university that is open to, is of help to, and is the pride of the citizens.
Our mission is to serve the community through teaching, research and public service.
Educational Characteristics
Collaboration of Design and Nursing
The faculties of design and nursing carry out joint research on method of applying design to the fields of public health, medical care and social welfare, and also collaborate in the teaching of these methods.
Broad Network
By cooperating with citizens, industry and the public sector, SCU provides education and carries out research aimed at solving regional problems.
Educational Aims
Development of Human Resources to Cope with Technical Innovation
SCU nurtures professionals capable of working in specialized fields of design and nursing, which continue to make remarkable advances.
Construction of a Base for "Knowledge and Creativity"
SCU contributes to the promotion of art and culture, the development of industry and innovations in urban systems and landscapes.
We also contribute to the fostering of public health maintenance, and health promotion, through the improvement of community nursing and health- care.